Low Code.
High Power.
No Compromises.
Free yourself from having to write thousands of lines of complex code requiring specialist media skills.
With Norsk, ingesting an RTMP stream and republishing it as WebRTC is four lines of code! A multi-camera source switcher with SDI, SRT, and TS inputs is less than a dozen lines. Your full-fledged media process is likely to be tens, or at most hundreds, of lines of simple-to-maintain code.
Building an amazing media workflow is only part of the challenge. You need to be able to deliver that experience reliably to audiences of any size. With Norsk Manager, delivering hundreds or even thousands of concurrent live events is straightforward.
And Norsk can run anywhere — in the cloud, on-prem, or hybrid. 
Your Developers.
Your Language.
Your Workflows.
The power of Norsk is available in any gRPC-compliant language, so your team gets to write their code in the environment they are already familiar with. We even have a TypeScript / JavaScript SDK to make using Norsk even easier. More SDKs coming soon.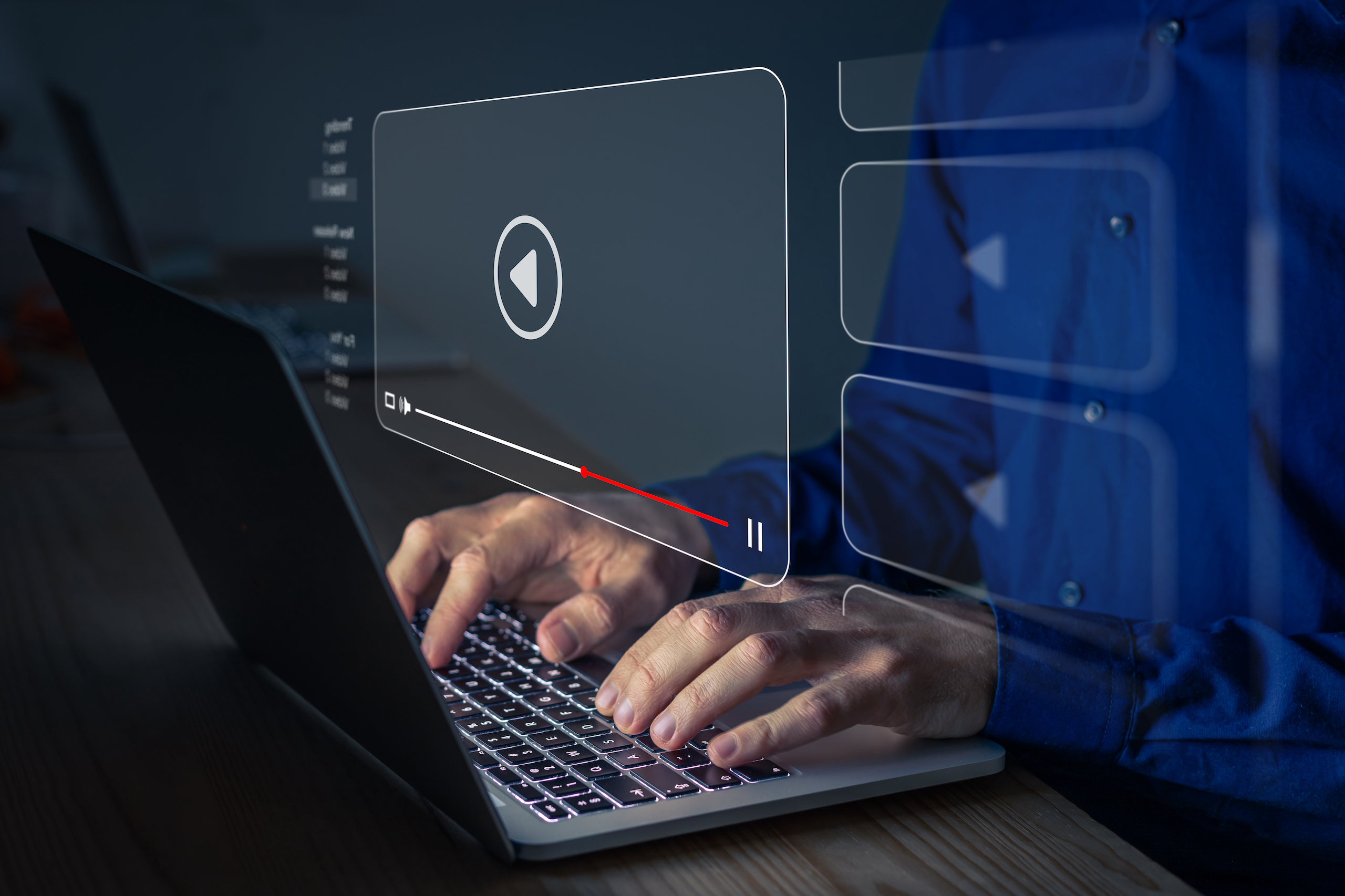 Your Business. Your Rules. Your Control.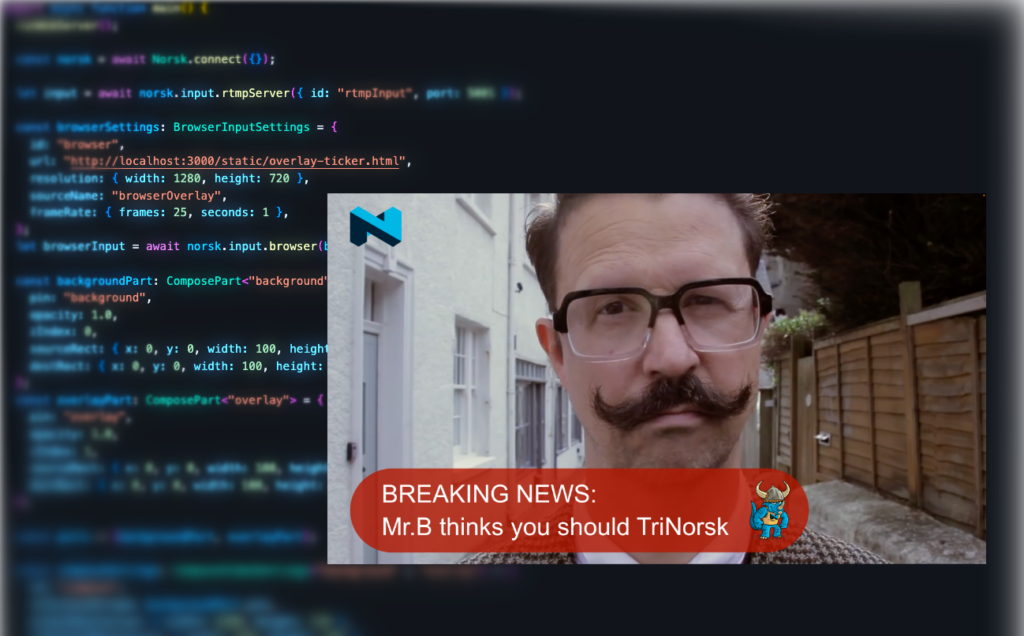 Norsk is the media technology expert, so you don't have to be.
Don't let the tools dictate your media workflow. Don't be limited by the "source in, ladder out" model that many current tools mandate.
Norsk makes even the most demanding of media workflows straightforward, enabling you to exceed customers' expectations. You can easily implement picture in picture, multi-camera editing, sophisticated overlays, and more.
So you get to concentrate on your business and how you can deliver a differentiated experience to your customers — not on the ins and outs of this codec or that container format.
The simplicity of Norsk means you need far fewer lines of code. That means fewer bugs, higher quality, and shorter turnaround times, so you can focus on what matters — your business.
Flexible Input and Output
Norsk lets you take inputs from almost any source and output them to almost any format. Examples include:
MPEG-TS
(TCP/UDP/multicast/SRT)
Don't Just Transcode Your Video.
Transform It.
Low latency for interactivity

In-play highlights (coming soon)
And you can change any of it, at any time—in real time.
As the founder of Greening of Streaming, we are committed to ensuring that solutions built with Norsk can get the most out of the energy they consume. That's why Norsk supports all of the leading hardware acceleration technologies: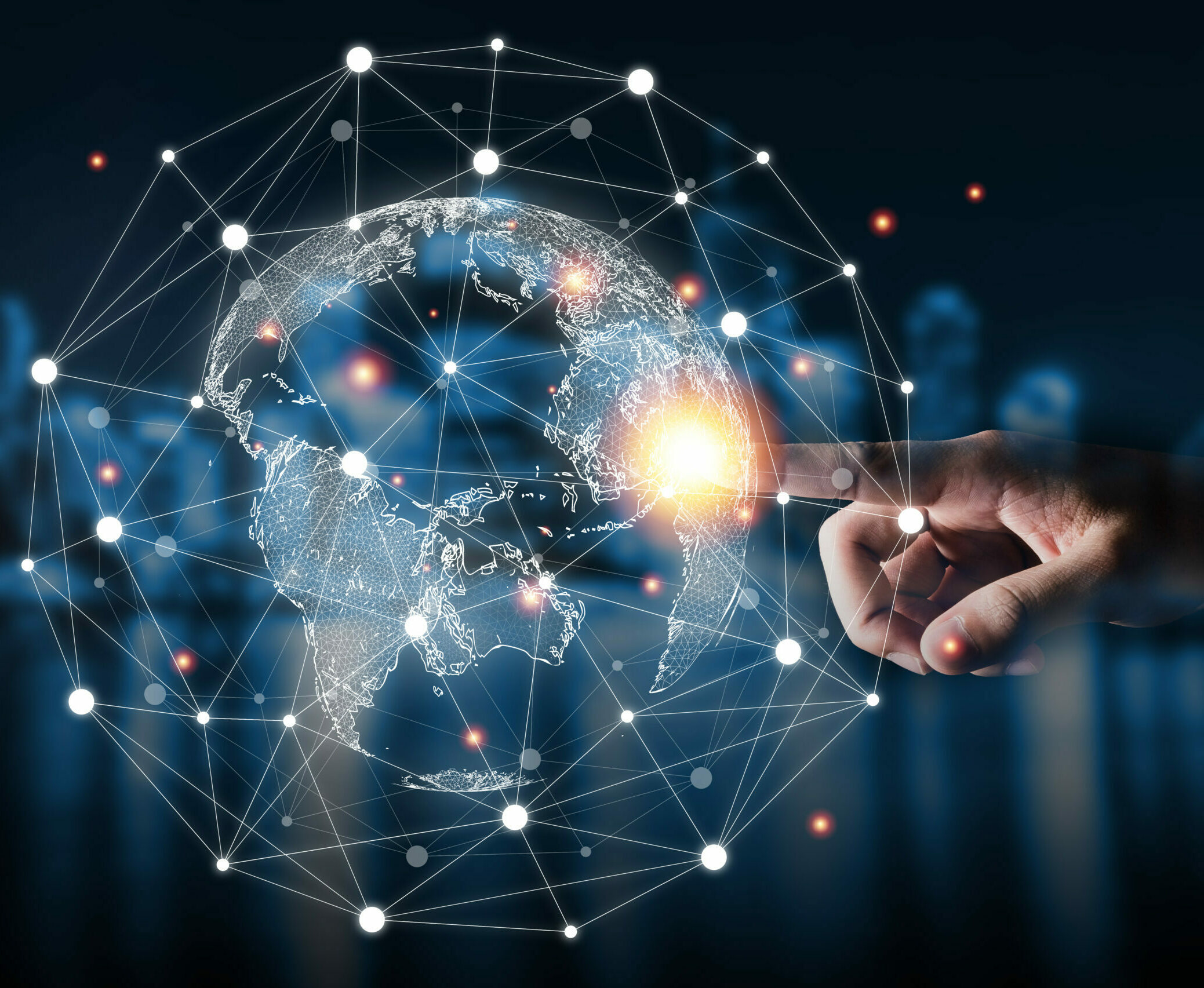 Choose where an event should be handled based on its unique requirements. If you want to deliver the lowest latency possible, how about WebRTC encoding at the venue, sent straight to a low-latency CDN? Or how about multi-source production in the cloud, so the content comes to your specialists rather than the other way around? With Norsk, it's up to you.