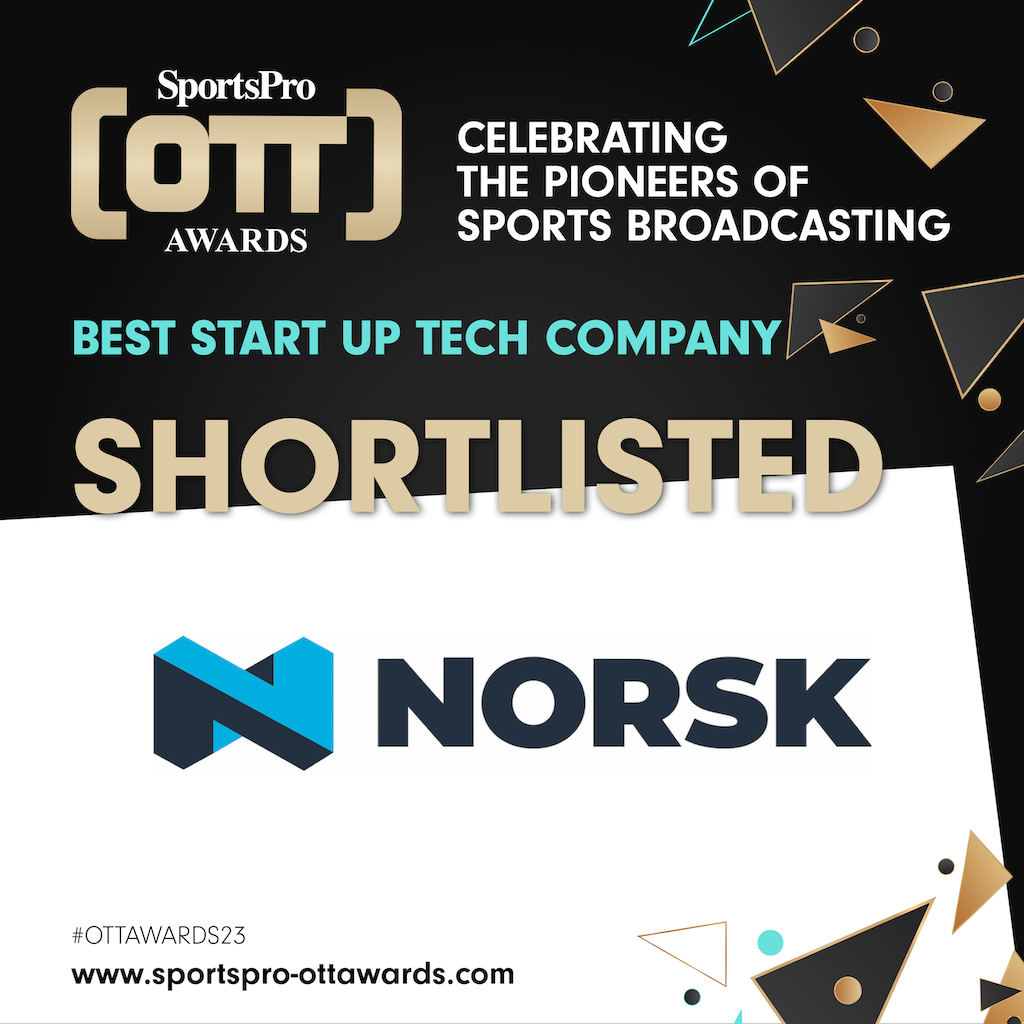 Live sports fans are some of the most demanding viewers on the planet. They expect multiple camera angles, picture-in-picture, and rich graphics and data, all delivered at the lowest latency possible—all of which makes Norsk perfectly suited to live sports streaming workflows. So we're especially delighted to be shortlisted for the Best Start Up Tech Company honor in this year's SportsPro OTT Awards.
The SportsPro OTT Awards are part of this year's SportsPro Madrid to be held November 28-30, which features a speaker roster that's a veritable who's-who of the sports streaming world, including YouTube, DAZN, Prime Video, World Rugby, TikTok, Warner Bros. Discovery Sport, NFL, NBA, EFL … you get the picture.
Norsk is one of five companies shortlisted in the category, which are selected by a panel of more than 80 judges from both publishers and solutions providers, split into groups to emphasize their expertise and avoid any conflicts of interest in a rigorous judging process.
The other shortlisted companies are HiWay Media, MultiCasting, Quanteec, and ScorePlay. SportsPro announced the shortlists for all 18 categories today.
Attending SportsPro OTT? Get in touch to set up some time to meet with us and learn more about Norsk.